About Charles Ziesler
Charles was born in Temaru, New Zealand in 1872 to William & Lucy Ziesler. It is unknown when he moved to Australia, but was married in Perth in 1909 to Martha Mary Grimwood. The couple had two children before Charles enlisted for the AIF.
Broome Connection
Charles appeared in the Broome Electoral Roll in 1914, when he was in Broome working as an accountant. Charles was related by marriage to John Byrne, a Broome pearler for over twenty years, and the Grimwood family who were also living in Broome in the early 1910s.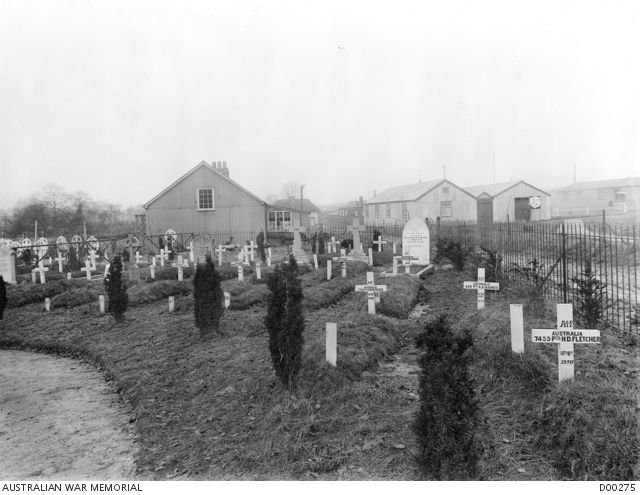 War Service
Charles enlisted for the AIF on the 12th November 1915 and was posted to the 28th Battalion, 9th Reinforcements. The unit embarked per the Militades on 12th February and disembarked at Suez in March. Charles was transferred into training battalions in April and May, and in June embarked from Egypt and landed in Plymouth. He was promoted to Acting Corporal on the 16th August and then to Corporal in January 1917. He was attached to various training units and in October was transferred to the School of Instruction Candahar Barracks, Tidworth. Another promotion to Acting Sergeant was earned in November 1917.
On June 23rd Charles presented to the Brigade Clearing Hospital with influenza, and he was transferred to the No. 3 New Zealand General Hospital, Codford on 25th June, 1918 with Broncho pneumonia. He died of acute bronchitis the next day and was awarded a full Military funeral. His grave is in the Codford War Graves Cemetery.
The late Sgt Ziesler was held in very high esteem by all ranks in the unit and always proved himself a keen soldier, a true and sympathetic comrade and a friend in need and deed. His loss to the Unit is very keenly felt.
Lieut. J.M Maughan
Enlistment Details
Newspaper Articles
Other Online Resources
View Charles Ziesler at the National Archives of Australia
View Charles Ziesler at the Australian War Memorial